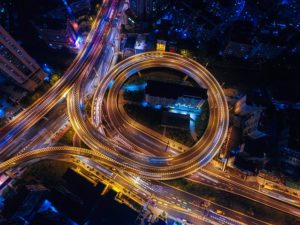 Among the list of invisible disabilities are mental health conditions, as well as compulsory and phobia conditions. While basic physical access is being addressed, different mental health conditions are rarely considered. Using the underpinning principles of the UN Sustainable Development Goals and the Convention on the Rights of Persons with Disabilities, researchers from Austria looked at the issues with participants from the target groups. They found that strategies to support self-distraction as well as creating environments that were relaxing helped. The paper concludes,
"In general, measures should concentrate on strategies to support self-distraction and self-manipulation (e.g. personal entertainment, breathing exercises), as well as on infrastructural and organizational improvements (e.g. relaxing environment, improvement of layouts and signage, trained service personnel, raising of public awareness). The target group may get confronted with additional challenges or barriers due to the social and technological developments (e.g. automated driving) in the near future. 
Abstract. Engineers and planners are always jointly responsible for the usability of their interventions. In the transport sector, universal design is a planning imperative to ensure that all user groups participate equally in traffic. Usually, only physical impairments are in the foreground. However, there is an ever-increasing group of people with psychological impairments. Mental health diseases, especially phobias, anxiety, and compulsory disorders, are one of the most prevalent diseases in industrial countries – one-year prevalence rates are estimated at 10 up to 15%. Although rules, regulations, policies and action plans have been established to create an overall inclusive transportation system, the needs of people with mental impairments are mostly not considered. At the same time, participation in traffic is important for people with mental impairments to satisfy their daily needs and to reach therapeutic institutions. In addition, social interaction and the mastery of every-day tasks strengthens self-confidence and supports the healing process. Not least for that reason, the UN SDGs have been formulated. By conducting an exploratory study, the behaviour and needs of people with phobias, anxiety and compulsory disorders and the effects on their participation in traffic were explored. The paper shows general aspects concerning the traffic behaviour of people affected in the course of the disease. Furthermore, different forms of mobility barriers for people with phobias, anxiety and compulsory disorders were identified, distinguishing between infrastructural barriers, social barriers and organisational barriers. As a result, several approaches to support the participation in traffic of people with phobias, anxiety and compulsory disorders, based on coping strategies used by the target group, are mentioned. In addition, the paper identifies potential future challenges in context with mobility trends, concerning the accessibility of the transportation system for affected people, as well as further research needs.
The full title of the paper is, Access to Transport Services and Participation in Traffic for People with Mental Health Diseases – Challenges to meet the UN Sustainable Development Goals (SDGs) to provide an overall inclusive Transportation System.