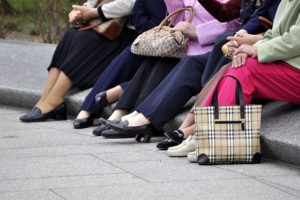 Without overseas visitors we have to make the most of the domestic market. This is an opportunity for tourism operators to make the most of domestic travellers. Making the business more inclusive and accessible is a good start. But where to begin for accommodation, dining, parks, gardens, and attractions?  The Travability website has an article that lists some of the steps businesses can take to be more inclusive and accessible. It's the way to maximise profits.
7 Key points
1. Use the downtime to review the current facilities on offer that are accessible, both at individual operator and destination wide.
2. Prepared detailed accessibility guides and publish them on both operator and destination websites. Saying something is accessible means nothing – people need detail. Say what is actually there and provide good photographs and let a potential visitor make up their own mind. 
3. Co-design experiences with local disability groups. Don't assume adventure activities are out of the question. Many are not. Don't think limitations, think how to include.
4. Look closely at community infrastructure: good footpaths, beach matting or beach wheelchairs can open a market for the whole region.
5. Look at marketing opportunities and include people with a disability in mainstream marketing material. Remember many disabilities are invisible and also think about children. So it doesn't have to be all about wheelchairs. 
6. Seek professional advice from organisations recognised as accessible tourism specialists.
7. Don't be scared to play in the accessible tourism market. Co-design, and learn from feedback. As with all tourism activities the greatest joy comes from seeing visitors enjoying their experiences and leaving changed in some way.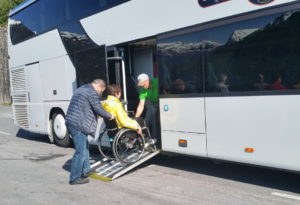 The title of the article is, How does Accessible Tourism aid with the tourism restart.  The article has more information about the inclusive tourism market and the economic arguments for being more accessible and inclusive. 
Editor's note: One area not covered in the article is working across the whole destination by joining up businesses such as accommodation with attractions. A whole place needs to be accessible. Businesses working together is also a good strategy.
There are many more articles on accessible and inclusive tourism on this website, including guides and toolkits. Have a look at Bill Forrester's Blueprint for the Development of a Successful Tourism Strategy.