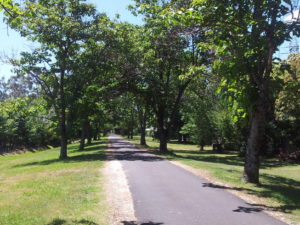 Because so many of us live in major cities, it is easy to forget regional and rural communities and their need to plan and create communities that are healthy and accessible for everyone. We need to go beyond the city to see what rural town centres can do.
Town centres have footpaths, but these often disappear in the residential areas, or are patchy at best. Or they are shared cycling and pedestrian walkways – a design strategy that is not suited to everyone, particularly older people. Distances to services and shops mean the car is essential.
Susan Thompson discusses built environment issues in rural areas in her article, Beyond the city – healthy built environments in regional and rural localities. She says, "Healthy planning is about supporting the wellbeing of all people, no matter where they live, their age, physical and mental abilities, and irrespective of their socio-economic status" The article also refers to case studies that provide some good ideas for creating communities where people can be active and feel that they belong.
The article comes from the UNSW City Futures blog page.