This page has the latest information on upcoming conferences and calls for papers.
Email udaustralia@gmail.com with a link to your event and it will be added to the list.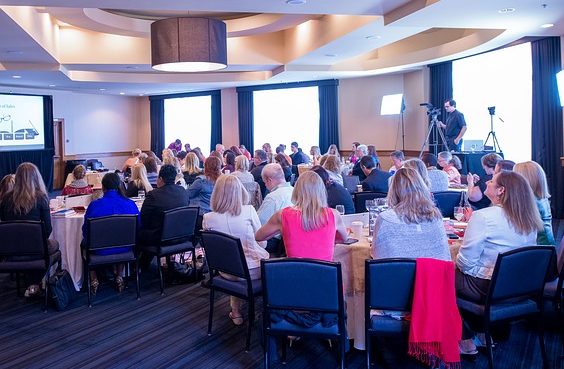 New to the list:
National NDIS Transformation Summit 3 August 2023, Melbourne. This event is for sector leaders and service providers by a group called NDIS Communities of Practice.  
CENTERIS 2023, International Conference on ENTERprise Information Systems. Hybrid event. 8-10 November 2023, Portugal. Second call for papers closes 7 July 2023. 
Disability Leadership Summit 2023, 13-16 June, Sydney. Event is by the Leadership Institute for government and corporates. 
36th Global Conference of Alzheimer Disease International, Krakow, Poland and online, 24-26 April 2024. Call for Abstracts will open 3 July. Several themes.
7th International Conference on Computer-Human Interaction Research and Applications, 16-17 November 2023, Rome Italy. Call for Position Papers 24 July 2023. Hybrid event. Five parallel tracks will be held, covering different aspects of Computer-Human Interaction, including Interaction Design, Human Factors, Entertainment, Cognition, Perception, User-Friendly Software and Systems, Pervasive Technologies and Interactive Devices.
Other conferences
NTRO International Technical Conference: Transport beyond certainty. 25-27 October 2023. Melbourne.
ATSA Independent Living Expo. Canberra 7-8 November 2023. Free entry for for visitors. Supported by an extensive seminar program.
56th AAG Conference, 14-17 November 2023, Gold Coast, Queensland. Theme: Reimagining Ageing: Diving into an ocean of possibilities. (Australian Association of Gerontology).
Human Factors & Ergonomics Society Conference, 19-22 November, 2023, Adelaide, South Australia. Theme is Value and Vitality.
State of Australasian Cities Conference 2023 (SOAC). 6-8 December, Wellington, Aotearoa New Zealand. SOAC 2023 considers the future identity of Australasian cities in relation to indigenous communities, trans-Tasman networks, and the wider Asia-Pacific.
Email udaustralia@gmail.com with a link to your event and it will be added to the list. 
6th International Conference on Universal Design, was held 7-9 September 2022. Brescia, Italy. Transforming our world through universal design for human development. The book of conference papers are open access.