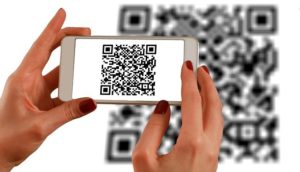 QR code technology is not new. It was invented in Japan in 1994. This technology was seen as a novelty by many, but now we really need them. Well, at least the one that registers your attendance at a shop or venue. But there is a link between QR codes and smart cities.
Adam Beck from Future of Place asks why it took a global pandemic to demonstrate that this technology can do good in our cities. He says there is a wider potential for QR codes. He writes in his blog article, 
"Lets consider the following city shaping opportunities of the QR code, given our near ubiquitous daily use. Here are just some we are seeing:
Providing rapid access to historical insights into a place, enabling a celebration of the rich cultures of our First Nations Peoples'

Location-based citizen engagement, enabling swift feedback on place experience

Activating mixed reality experiences on smart devices, providing citizens with additional options for interacting with the places they enjoy

Facilitating user-generated open data, by providing a platform to contribute to data sets on the use of place

Enabling transparency on the types and use of technology in the public realm

Supporting asset and place maintenance works, by offering quick linkages to relevant schedules, data bases and condition insights.
This technology connects people with information and connects people to place. All through the camera of a smart device. However, not everyone can see or locate a QR code. See what Braille House has come up with in this video. 
Beck's blog article is titled QR Codes, 'quick' cities and the future of place. He encourages others to submit their views and ideas to continue the discussion.