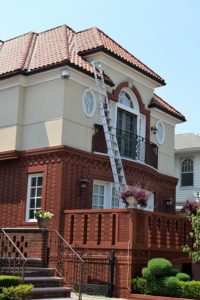 The word "sustainability" mostly conjures up notions of clean and green, but social sustainability – an aspect just as important – has been left out of mainstream discussions. This point is made in Universal Design as a Significant Component for Sustainable Life and Social Development.
The authors argue that both home and neighbourhood need to be considered for a socially sustainable environment. An evolving criteria for social sustainability is access to facilities and amenities that are vital for people to run errands and do all the everyday things.
Going to the shops, a medical appointment, or the cinema should be available to all no matter their age or circumstances. There are useful explanatory graphs in this in-depth paper that emphasises well-being, safety and accessibility. The authors sum up in the conclusion, "The social aspect of sustainability should be emphasized in the mainstream discussion on sustainability because it influences human behaviour and quality of life in many ways". They also point out that it is environmentally unsustainable to build homes that need major modifications, "which causes pollution, hazardous construction equipment and material and inappropriate methods of wastage removal". The article can also be found in Asian Journal of Environment-Behaviour Studies.
Abstract
Universally designed environment provides comfort, adaptability and flexibility that can help to reduce human life cycle impact and encourage residents' participation in the community. With that, the purpose of this conceptual study is to explore the concept of Universal Design (UD) as a significant aspect of social sustainability, based on professional practitioners' and scholarly views. UD implementation in built environment may cater the needs of diverse users over the changing abilities throughout lifespan. This study concludes that UD has evolved as a significant component for sustainable life and social development within the individual's own dwelling and the community as well.