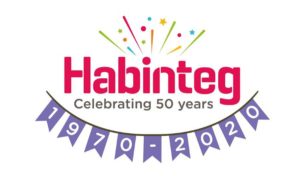 Habinteg in the UK sponsored an architecture essay competition focused on the next 50 years of construction. Can the built environment be more accessible and inclusive? Clare Bond researched the relationship that people with impairments have with the built environment to find out. In the process she also explored different ways of engaging to discover what makes an accessible, inclusive space. This is when she came across the question, "but what does an accessible building look like?"
But is the question "what does an accessible building look like?" the right one for designers? You could ask what does a feminist or sustainable building look like. These aren't helpful questions either. 
Clare Bond explains her methodology of interviewing and writing up then digesting the information. She wanted to explore different methods of communicating with designers and other stakeholders. So she produced some graphic collages of each interviewee's experience. "They are a truly personal documentation of each conversation had" she says. 
The collages are made of various waste material supplemented with specific images. The collages below are her interpretation complete with what she says are her biases.

Bond asks, "when is experience a bias or vice versa. "As we all work harder to educate ourselves, I've come to know bias as a bad word and experience as a good word. Broadly speaking, if bias is based on our experiences, is there a space in which we can value it once it has been acknowledged?"
The title of the article on the Swarch website is, SWA Research Grant "but what does an accessible building look like? The article has some diagrams, graphics and photos of the collages. 
Contact Clare Bond directly at Sarah Wigglesworth Architects if you want to know more.