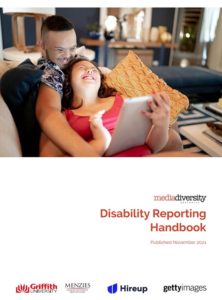 Media Diversity Australia has a handbook for reporting on disability issues. This is a well researched document that covers more than the usual topics. It also has specific "how to" guides for interviewing people with different disabilities. The Disability Reporting Handbook is a good companion to the ABC guide to disability content – see below. 
The Handbook covers the usual introductions to disability and golden rules about language and images. It also covers:
Intersectionality with disability in relation to women, First Nations people, people from linguistically diverse backgrounds and LGBTQIA+ communities. 

Violence and disability, including support services available.

How to guides for interviewing people with disability covering physical, sensory, cognitive, psycho-social and neurodiverse conditions. 

A list of Useful Contacts
 "The biggest barrier to full participation in the community for people with disability is attitude. Most Australian's with disability experience the soft bigotry of low expectations". (Graeme Innes, former Disability Discrimination Commissioner)
The  contributors have varied backgrounds in media and journalism. They consulted widely in the development of this comprehensive publication. Media Diversity Australia is a not for profit organisation that believes the media should reflect the cultural diversity of Australia. They have another publication, Who Gets to Tell Australian Stories?  
ABC guide to disability content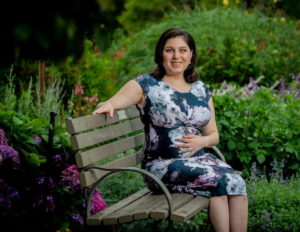 Australia's public broadcaster, the ABC, has a guide to disability content. The guide covers appropriate behaviour and language in reporting and portraying disability content. It's applicable to all ABC platforms including social media. It's a good guide for all journalism and anyone new to interacting with people with disability.
The title of the guide is, Reporting and Portraying Disability in ABC Content. Arranging and conducting interviews, asking questions, language and terminology are all covered. Many journalists are up to date with their language now, but images are still a problem. And there is still a tendency to place people with disability into a victim or a hero role. 
The information about arranging and conducting interviews includes checking on any assistance or support they might need. Saying someone is inspirational is not appropriate. So check facts and don't run with assumptions.
Photographers and camera operators need similar information to avoid showing pitying pictures or focusing on assistive equipment. Wheelchairs are not the sum total of people with disability.
Images of disability in journalism
The guide gives the following advice: 
Avoid portraying individuals as objects of pity. For example, photograph a person using a wheelchair at their level, not looking down on them. Powerful, positive reinforcing images are generally preferred, depending on the editorial context.

Only show the person's disability if it is critical to the story.

Avoid focusing on equipment unless that is the focus of the story. Avoid gratuitous cutaways of wheelchairs, canes, hearing aids and other devices.

Avoid having the talent's carers or family in photos or video unless they are also part of the story. Show the talent as having autonomy over their own lives.

Avoid showing the person with disability as isolated from the community unless that is the focus of the story.

Avoid using stock images as the majority reinforce stereotypes of disability and are of poor quality.

Avoid using images of mobility aids, such as photos of wheelchairs, as a generic image for a story about disability.

Do consider using people with disabilities to illustrate stories that are not about disability, to show they are a regular part of the community.

Do aim for diversity in imagery of people with disabilities – people from ethnic minorities and gender diverse people also live with disability and are often even more marginalised.

Do show people with disabilities doing normal things, such as catching public transport or shopping, but avoid making it 'inspiration porn'. It's just life.

Do show people with disabilities in positions of power and authority.
Image from ABC News website