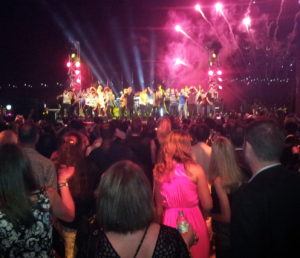 We've emerged from the COVID lockdowns and the event and conference industry is off and running. This is a good time for venue owners and event managers to find ways to be more inclusive. And that doesn't mean asking speakers or attendees to nominate their individual requirements. So here are some guides for inclusive and accessible events.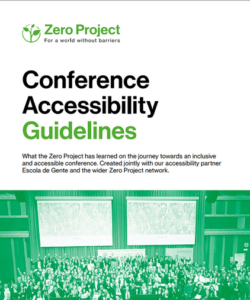 The Zero Project guidelines are based on real experience of running conferences. The guide is comprehensive and detailed, and explains the development of the guidelines. 
The New South Wales Government has an Event Starter Guide webpage which includes a section on accessibility. The guide covers transportation, parking, signage, and communicating access features, and more. There is also a Toolkit for accessible and inclusive events that has a checklist and accessibility symbols.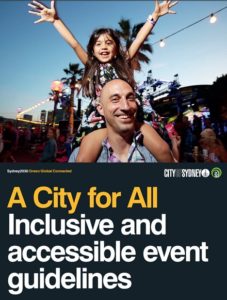 The City of Sydney Inclusive and accessible event guidelines include information on why events should be inclusive. It has information on the different types of disability people experience. It has four sections covering indoor and outdoor events and a set of checklists:
Accessible venues and spaces

Opportunities for inclusive participation

Accessible materials and information

Staff awareness and attitudes
The Victorian Government has an accessible event guideline and checklist which is downloadable in Word. However this is looking a little dated. The Brisbane City Council has a webpage with basic information which is a good place to start. 
There are more posts on meetings, events and festivals in the Inclusive Events and Conferences section of this website.