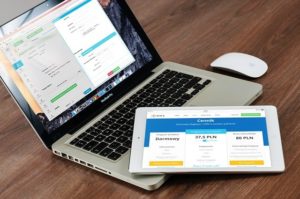 Accessible online content is essential as we try to live more of our lives at home. It's everybody's business to ensure accessible online content – not just something governments have to do. But how many businesses know this?
You don't have to be a technical expert to do simple things such as using a clear font and ensuring colour contrast. Describing images using the alt-text feature helps people with screen reader. It also adds to search engine optimisation which means Google will like you more. Captioning videos is essential because it is useful for everyone – it's universal design. 
An easy-to-read magazine article from Canada explains more. Indeed, their blog page is an example of clear text and plain language. The title of the article is, Experts calling on businesses to make their online content more accessible.
The World Wide Web Consortium (W3C) is an international organisation that develops web standards. The latest issue of their guidelines (WCAG 2.1) shows how to make content accessible. It includes a section on translations. Best to start with the overview. Remember, the web design is one part, uploaded documents also need to be accessible. Still too much? Start with WCAG for people who haven't read them. 
A related resource is the Handbook for accessible graphic design. See also the Service Providers Accessibility Guide.
The section on ICT guidelines on this website has more resources.