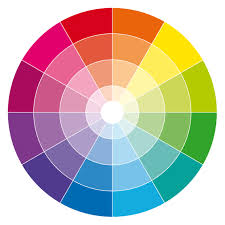 Almost anyone can create a website or add content these days. It doesn't have to be an IT specialist. One the most basic accessibility features is colour contrast. No matter what level of vision we have, we all need contrast. But how much contrast is enough? And what about colour combinations?
Vision Australia has a colour contrast analyser and instructions on how to use it. The analyser is a tool for checking foreground and background combinations. It also has a function to simulate certain vision conditions such as colour blindness. There is more information on their webpage. The contrast information is also useful for printed material.
For the more tech people, the Axess Lab website has links to seven free tools that help you measure color contrasts that meet the contrast requirements in the Web Content Accessibility Guidelines (WCAG). With almost everything in life being linked to the internet, it is important to make sure sites are fully accessible. Colour contrast is important for many with low vision, but accessibility does not have to equal boring. By going to the website you can see more on each of these seven free tools: 
Editor's note: I recently saw a page with two sentences in large font, all upper case, in light green against a white background. Note that upper case is also difficult to read – it doesn't make the information any clearer to the reader. Light green isn't great either.