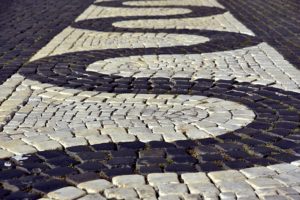 We know that people want to stay home as they age. This does not change for people with dementia. Staying safe at home also means staying safe in the neighbourhood. How we design both has the potential to better support people with dementia and their family members.
Ash Osborne writes in the Access Insight magazine about dementia and outdoor environments. The number of people with dementia is expected to grow. Although dementia is NOT a normal part of ageing, one in ten people over the age of 65 experience dementia. It is the single greatest cause of disability for this group. So we need to give them a bit more thought in our designs.
Osborne takes us through the key design elements that support people with dementia as well as other groups. Depth perception often changes and that means strong changes in contrast can be perceived as steps or a hole. This can lead to falls. Wiggly lines in paving and sun-cast shadows from a pergola are two cases in point. A black mat at a doorway looks like a hole in the ground. So the images show what NOT to do.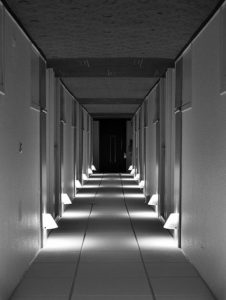 The article, Age and Dementia Friendly Outdoor Spaces is informative introduction to the topic.