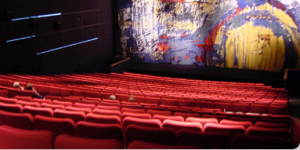 How do hearing loops work? First, they have to be connected to the sound system and switched on whenever the system is on. It's not something people should have to ask for – because they won't. Second, it requires everyone to use the microphone. No more, "my voice is loud enough".
Systems vary across venues and they are not all the same. Fortunately there are some fact sheets on the various types and when they should be used. 
Too often systems do not work or are not turned on and there is a lot of confusion as to how these systems operate. The best way to test a system to see if it is working is to ask someone who is wearing a hearing aid with a 'T' switch. Hearing Connections is one company that has a technical manager who wears such a hearing aid. This seems the only way to be sure that the system is connected properly, switched on and functioning.
Too many systems fail to work even when technicians claim they do. Here are some of the fact sheets on the Hearing Connections website.
What are Hearing Augmentation Systems? has more detail on how they work. 
What Constitutes An "Inbuilt Amplification" System?
What Microphones Should I Use for Hearing Augmentation?
Hearing loops are not obsolete technology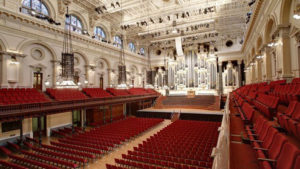 Some technologies are overtaken by new discoveries, but others just keep getting better. One such technology is hearing loops. The basic technology remains the same but improvements are being made over time. Modern hearing aids have not  improved so much that people don't need augmentation in meeting venues. It's a bit like saying wheelchairs have improved so much we don't need ramps. Hearing loops are not obsolete technology.
Andrew Stewart at Hearing Connections nicely addresses all the myths and misconceptions about hearing augmentation systems. He says that the hearing loop is still the most efficient and effective for users, and the most convenient for venue managers. Other systems are not popular because of additional equipment that needs to be worn or used, which singles users out from the crowd.
Myth 1:  Hearing aids have improved and sufficient by themselves

Myth 2: Hearing loop systems are superseded by other technology

Myth 3: The newer technology is better

Myth 4: Use your smartphone as a receiver

Myth 5: SoundField systems are the modern-day replacement

Myth 6: Bluetooth is the answer

Myth 7: Captions are good enough
An excellent resource for building designers and property managers.
Picture is of Sydney Centennial Hall (Town Hall). A hearing loop is installed.