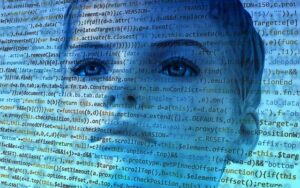 Few would argue the moral imperatives for web accessibility but actually doing it is another matter. And it's not just about the warm fuzzies of inclusion – it's good for business. Quintin Balsdon and Brian Best explain why software developers still don't 'get' accessibility. They even go so far as to say some software developers aren't even sure what it means. This means you can't assume your new website will be accessible even if the developer says "it will meet access standards". 
According to Best, some businesses think near enough is good enough. They don't realise the scale of the issues because they think it affects a really small number of people. 
Apart from the moral benefits, accessible software creates a superior user experience for everyone. That's a big business advantage when 80% of people just don't come back to a difficult website or app. 
Practical tips for accessibility
Balsdon and Best make three points.
Shift your mindset: Acknowledge accessibility is not niche and that it's an opportunity for innovation.
Process change: Educate your teams about the importance and look at your testing procedures. Code review is not enough – include user experience.
Ask the experts: For example, Open Inclusion's website has a framework and a network of testers with different access needs. 
Every software team should have a network of people ready to discuss designs from the start and test as the software develops. 
And another thing…
Non-tech people are happy to engage a web designer to take care of their website. But how do you design a scope of works to get a good job if you don't know what to ask for?  How do you know if the designer really knows about accessibility? 
The designer needs to demonstrate understanding of visual, auditory, cognitive, neurological, physical and speech needs of users. If they have a network of people with different access needs and actually practice user experience design (UX), so much the better. 
The title of the online article is, Accessible software solutions: Discover why inclusive software is so important for your people and your business.