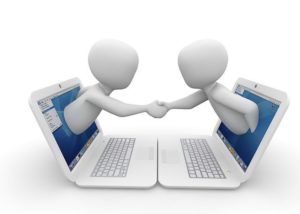 Accessibility and inclusion begins with procurement for any project. Often a scope of works is done by a non-expert to get the expert.  But if the scope isn't targeted correctly, the consultants are committed to sticking to the scope in the contract. So, the consultants are "doing the thing right" but not necessarily "doing the right thing" for the intended outcome. Consequently, staff involved in procurement activities need to understand access and inclusion basics. That means co-designing of the scope of works to include accessibility requirements. 
The G20 Global Smart Cities Alliance  has a webinar and a model policy on their website about ICT Accessibility procurement. It states:
"Procurement policies are a critical lever in increasing accessibility. They set out the expectation, standards and criteria for how goods and services will be purchased, and through this the city can ensure the acquisition of universal designed products and services to safeguard the equitable development and participation of all."
A procurement policy or code of conduct can: 
clearly document and ensure compliance with national legislation on accessibility and procurement, or

define a clear approach for ensuring inclusive and accessible services that demonstrates alignment with globally recognized standards, even if national legislation does not exist.
While the focus of the advice is on ICT procurement, the principles are applicable to other types of procurement. 
Model Policy
The model policy set out on this website looks very wordy and not an easy read. It's aimed at city planners and policy makers in the context of smart cities. However, it does set out processes for tendering and contract management. It also includes a section on training, awareness and capacity building for all stakeholders. 
The model policy is worded in policy-speak so that cities and local government can copy and paste sections. The website has various Standards in an annexe and includes Definitions and policy references. 
The references include the UK Government policy and guide on accessible technology, and another from Chicago. Also included is the G3ict discussion guide for accessibility in public sector procurement. 
The model policy is available in English, Spanish and Japanese. A five minute video with James Thurston explains.
Karen Tamley, "The adoption of a policy like this is going really help your city to make sure that accessibility is part of your DNA".