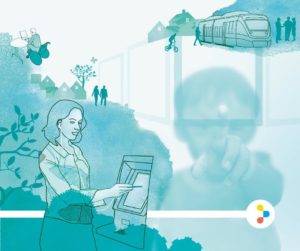 The Norwegian Government has taken the principles of universal design and applied them across all policies to create maximum inclusion. This makes everyone responsible for inclusion at every level – in the built environment, outdoor areas, transport, and ICT. Here is an update to "Norway Universally Designed by 2025".
In 2008, the Ministry of Children, Equality and Social Inclusion, launched its first Action Plan 2009-2013, which sets the goal of Norway being universally designed by 2025.
In 2010, Norway amended its Planning and Building Act to include universal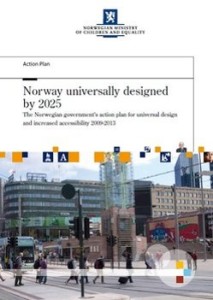 design. In 2016, The Delta Centre was given responsibility to coordinate the actions in the 2015-2019 plan. This plan is more comprehensive and covers ICT and communications to a more detailed level. This is in recognition of how we are becoming more reliant on digital applications.
Olav Rand Bringa provided extra insights at the 2018 UDHEIT conference in Dublin. The title of the paper is, From Visions to Practical Policy: The
Universal Design Journey in Norway. What
Did We Learn? What Did We Gain? What
Now?