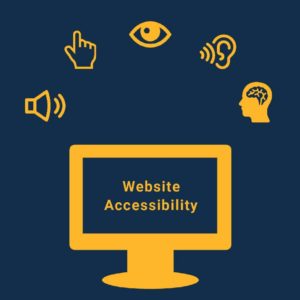 Everyone should know about web accessibility, not just IT people. That's because so many of us contribute to the digital world one way or another – social media, personal blog sites and the places we work. 
If you want to find out about web accessibility the easy way – and why you should do it, help is at hand. The Commons website has a guide that's easy to read, understand and follow. While there are many different guides around, this one is comprehensive without being overwhelming. It brings the key points together and makes it easy to understand why web accessibility is so important – for everyone.
The nice part about the design (we should take note) is they don't try to give you too much information in one go. You can get the general idea and principles first. Then when you need to know more, the links will provide it.
The topics start with the usual ones – text size, colour contrast, etc., and then some of the things most people don't think about. It nicely concludes with a section on inclusive language and disability etiquette. Remember, 44% of Australian adults have difficulty reading and writing. One of the best guides around. 
Note: The Commons Library website has a host of resources and information about advocacy.
Graphic courtesy The Commons website.