Singapore's rapid urban development didn't happen without a plan – indeed, it took several integrated plans. The aim of Singapore's Long-Term Plan is for liveable and sustainable homes and built environments for residents. It's basically a land use and infrastructure plan with a 50 year view. The broad ideas in the plan are translated into Master Plans with detail about land use and density.
Given geographical constraints, Singapore has adopted innovative solutions to achieve a high standard of living for residents.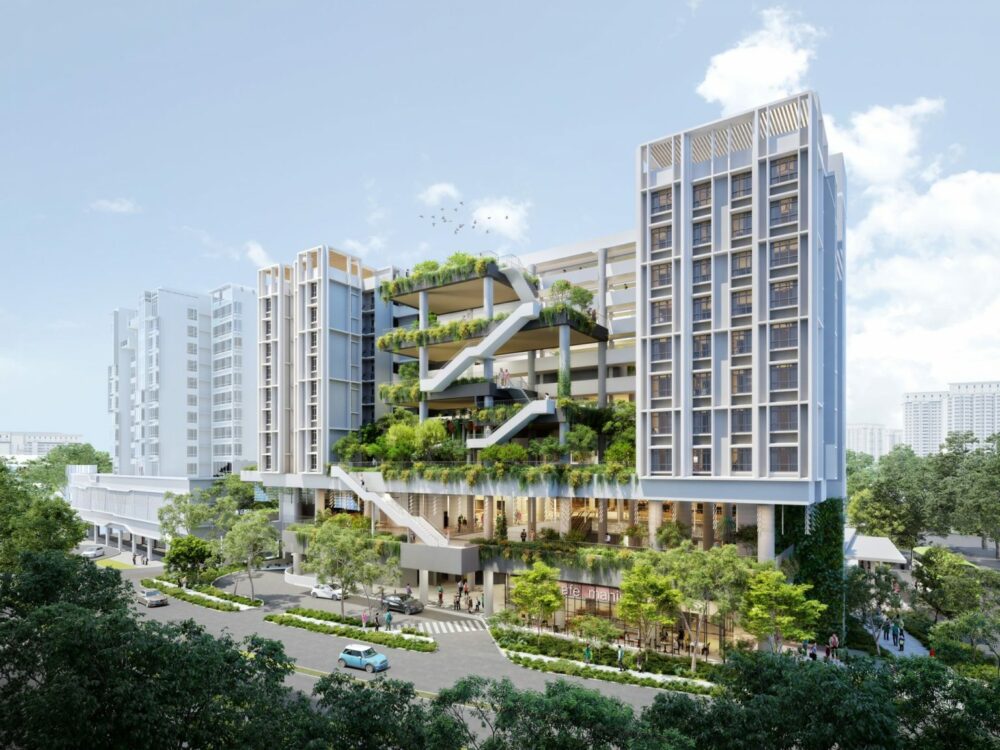 Singapore's Liveability Framework
A conference paper by Koh and Lee explains how the Singapore Liveability Framework has brought liveability, sustainability and prosperity. Developing state-owned land comes with government conditions. Consequently, developments are aligned with the Liveability Framework and master plans. Universal design is considered in all built environment plans.
Housing for All
In 1960 there was an acute housing shortage. In five years they built 50,000 flats to solve the shortage. Then they turned towards providing better housing to meet the aspirations of the population for a better quality of life. Singapore encourages home ownership and supports occupants to purchase their government owned flats.
Planning for Mixed-Use
Public housing is not excluded from prime locations and is mixed with retail, commercial and residential zones. Mixed use developments are also found as part of integrated transport hubs. The integration of mixed-use districts starts at the planning stage and encourages innovative development concepts.
Planning for Polycentricity
Decentralisation is key to being able to live, work and play without the need to travel long distances. Each regional centre has industrial estates, business parks, and educational institutions. At a more detailed level there are schools and shops and a transport node.
Connectivity and Walkability
Roads and expressways take up 12% of the land. Consequently, similarly to other countries, plans are prioritising public transport, walking and cycling, and extending the rail network. Better first and last mile connectivity is a must. Covered linkways connect transportation with residential areas to make walking more comfortable in the tropical weather. Repurposing roads for pedestrian space is also part of the plan.
Convenient access to green and blue
Singapore is more than a concrete jungle. The idea of a garden city began in 1967 as part of transforming Singapore into a clean and green haven for tourists and investors. Of course, residents benefit too.
A city for all ages
Life expectancy has risen by 20 years in the last 60 years and the population is therefore ageing. One in four Singaporeans will be older than 65 years by 2030. While there are various options for older residents, the government has introduced new public housing concepts. Co-location of housing with healthcare facilities, retail and dining areas, and community gardens is one solution. Community Care Apartments are another idea where residents can live independently with support services.
Living in a disrupted world
The conference paper is long and detailed with many case studies and photographs. Having government control over development and developers means strategies are implemented according to the plans. Climate change and COVID are now part of life and Singapore has to move beyond liveability and sustainability to build resilience.